Uttarakhand tells its own tales through its snow-covered mountains, rivers running between rocks, temples resonating with the sound of bells, small kids running behind dogs and sheep, tourists roaming around in groups and villagers walking around with pots.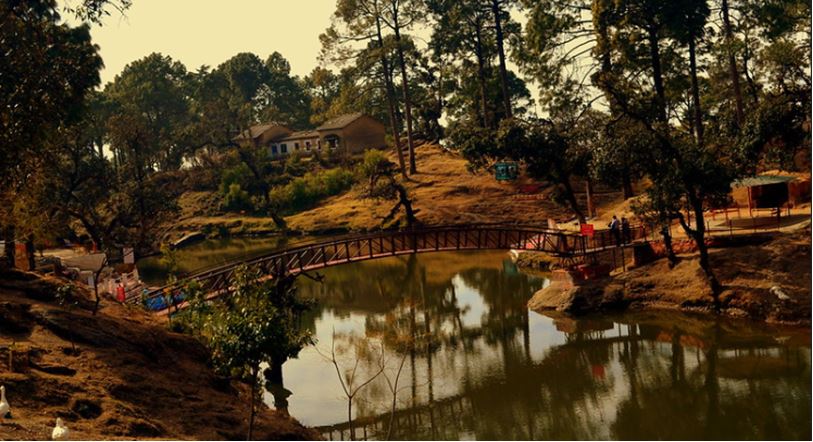 Uttarakhand for me is home. But the surprising part of this beautiful place is that it feels like home for many people from across the world. There are a lot of people who have fallen in love with this gorgeous beauty that they have made it their home. If you love mountains, if you nature and if you love rivers, then you will love the serenity and the pure innocence that this place brings. Surrounded with over 60% of green forests, the beautiful landscapes of Uttarakhand takes you to an enchanting mesmerizing journey of Himalayas.
The Religious Shrines to Pay Respect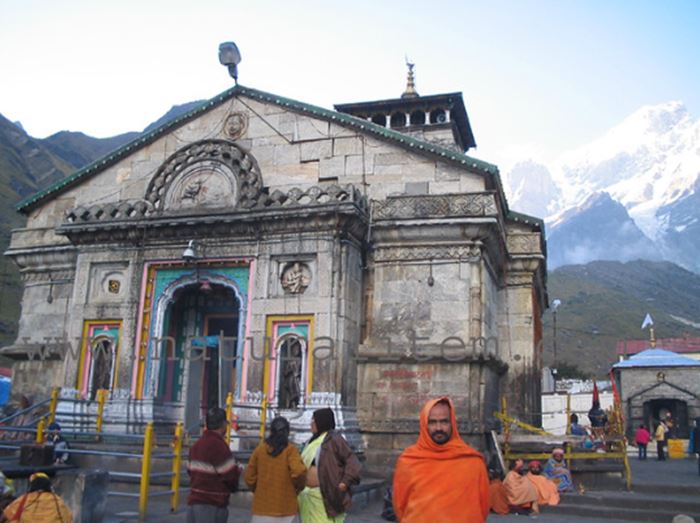 Uttarakhand is known for the many holy places present all around this state. The Hindu temples in Haridwar, Badrinath, Kedarnath, and Rishikesh have visitors from various places of the world crowding in to get a glimpse of the deity. These sacred temples of Haridwar and Rishikesh are present on the banks of River Ganga. This river is considered to be pure and holy, wherein one can wash all his sins away by taking a dip. People from all over India visit this river and these temples to get the divine blessings.
Similarly, the temples in Badrinath and Kedarnath are also one of the popular ones in India. Both these temples are present in the mountains and the path to reach these temples is not one for the weak hearts. With an arduous journey through the way carved through the mountains, the devotees bear through many hurdles to reach the top. As per Hindu religion, the person achieves Nirvana when he visits the four holy pilgrimage in his life ( also called 4 Dhams ), the four Dhams are Badrinath, Kedarnath, Gangotri, and Yamunotri all of them are located in Uttarakhand that's why it is called Devbhumi ( land of Gods). Isn't that amazing !!!!!
The Welcome Sights of Snow-Capped Peaks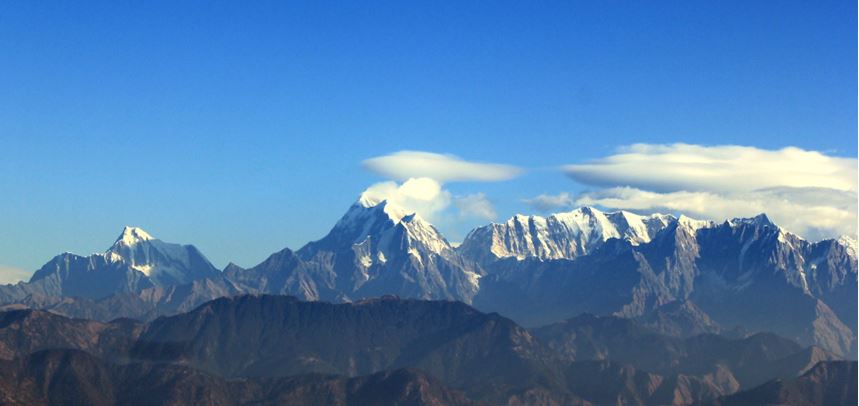 The one thing that comes to everyone's mind when we talk about Uttarakhand is the beautiful weather. Many mountains form the part of the Himalayas on Uttarakhand. During the peak winter times, the pure-white snowflakes falling on the ground and creating a cap over the mountain peaks is a sight worth watching!
Kausani is a famous scenic spot in Uttarakhand with the view of the snow-covered Himalayan peaks. Some love the mountain views, some enjoy the weather and many others enjoy the whole package of a serene, natural atmosphere it brings.
Aside from the tourist places, Lansdowne, present at an altitude of 1700 meters is a lovely hill station spot best for those who would like to spend quiet time amidst nature and undisturbed by humans.
The Good Hosts of Uttarakhand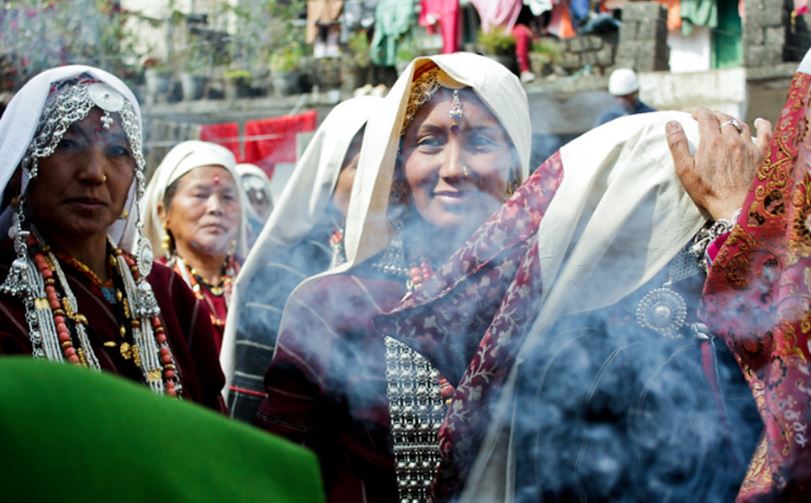 Uttarakhand has abundant things to love and for everyone who visits this state, there is something that they hold close to their hearts. It has something in store for everyone, something that impresses them and lets them take a bit of the beauty back with them.
Personally, for me, the welcoming nature of the people in Uttarakhand, with open arms, to whoever comes to their place is the most heartwarming. Indians are known for their excellent hosting qualities and Uttarakhand people live up to the expectations.
No matter what language one speaks and where they come from, the people of Uttarakhand are the most welcoming and helping. They consider them as guests of their state and treat them with respect and sincerity. The people shower them with so much love, admiration and care that one will be bowled away by the overwhelming welcome they receive.
Many local people have started opening up their homes for tourists to stay. So one can experience the life of a local amidst their fields, crops and herds of sheep and goats, eat the local food and experience the authentic culture of Uttarakhand.
As someone who is born and brought up in this fascinating place, I cannot get enough of what this place has to offer. Every time I visit this place, I feel incredibly at peace, motivated, energized and recharged due to the whole package of Uttarakhand.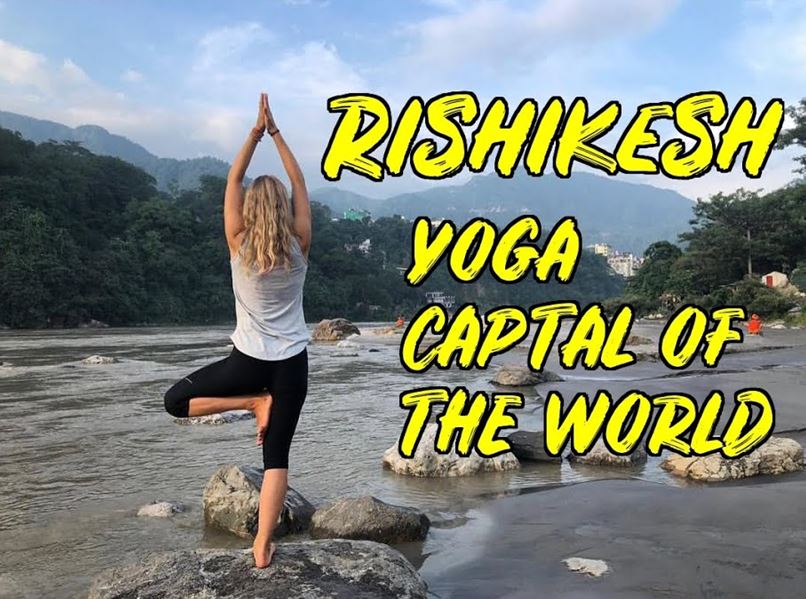 Rishikesh is situated in Himalayan foothills beside the Ganges River. Rishikesh is today called the world capital of Yoga and the city is renowned as a center for studying yoga and meditation. Temples and ashrams (centers for spiritual studies) line the eastern bank around Swarg Ashram, a traffic-free, alcohol-free and vegetarian enclave upstream from Rishikesh. You can find thousands of foreigners visiting Rishikesh every day to find mental and spiritual peace.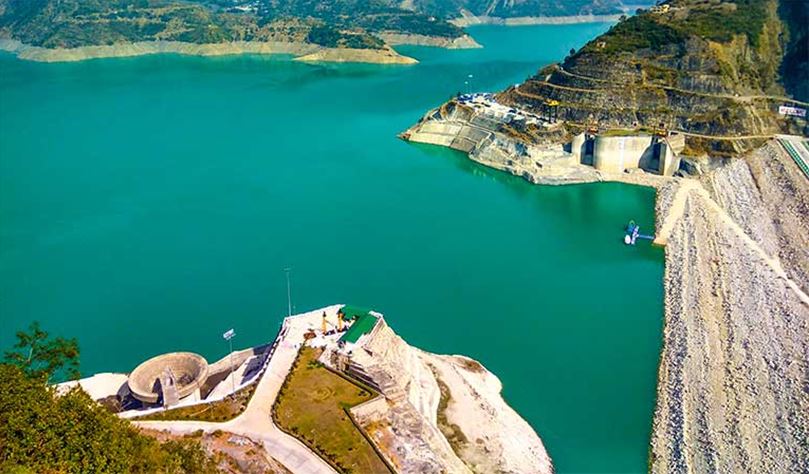 Tehri Garhwal is my birthplace and I have numerous amazing memories of this beautiful land. Tehri has been an undeveloped region of Uttarakhand for many decades until the opening of a beautiful reservoir called Tehri lake which is stretched for over forty kilometers in the lap of Tehri mountains. With its proximity to Dehradun (110 km) and New Delhi (300 Km), Tehri is accessible to both Indian and International tourists, who can reach easily. Tehri has the potential of developing into one of the finest tourist destinations in India due to this beautiful and vast lake. The Uttarakhand government has taken a lot of initiatives to develop the Tehri region which includes the building of wide roads, adventure sports, building of luxury resorts and introduction of seaplanes which will take you straight to this beautiful destination from anywhere in India or the world.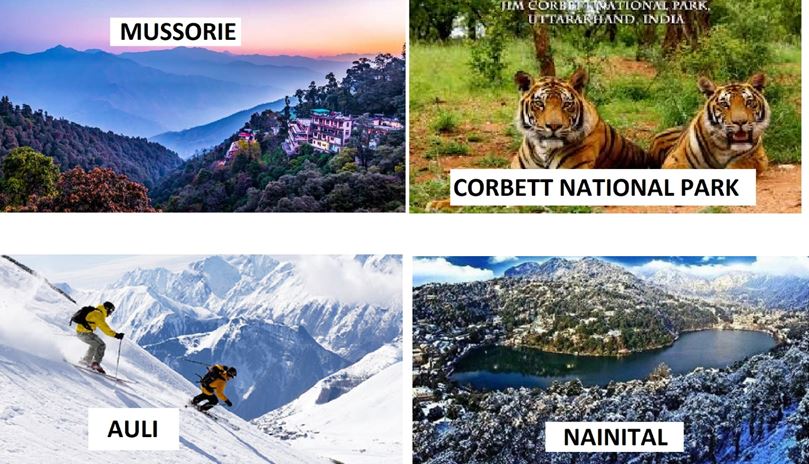 Besides these key destinations, Uttarakhand have wonderful places to visit which includes its capital city Dehradun which is a beautiful valley and beginning of journey to the hills, Hill station Mussoorie which is also called "Queen of Hills", city of lakes Nainital which has highest and biggest natural lake of India, Auli -the biggest potential skiing center of the world, Corbett National Park, the biggest natural park of India and residence of most Indian Tigers, Haridwar, the city of saints and many unexplored and beautiful serene destinations.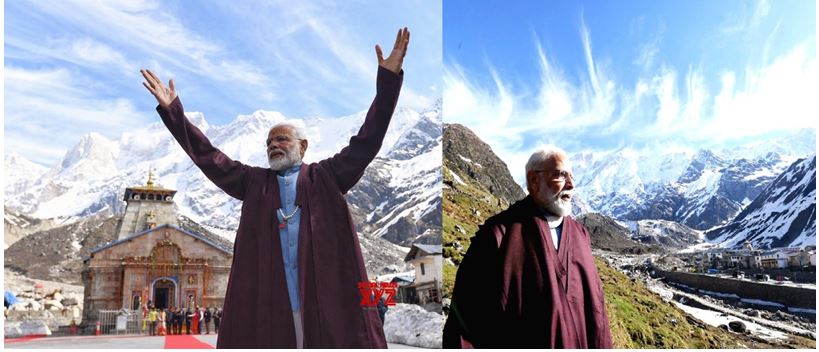 Prime Minister Modi loves Uttarakhand and has taken special interest towards the development of Uttarakhand and in the near future, you will see this amazing place getting transformed into the most likable and beautiful tourist destination of the world. I am really proud to be born in this wonderland Uttarakhand.