India has always been a popular tourist destination with its ethnic beauty and divine history depicted by its graceful temples and monuments. It has attracted a lot of tourism in the past years and is counted as the 7th most visited tourist destination around the world. Among all the famous destinations in India, one is Uttarakhand.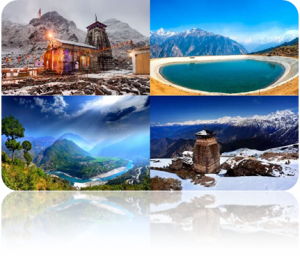 Uttarakhand is situated in the northern region of India, crossed by the Himalayas. Uttarakhand finds its beauty in its lush green forests and glorious mountains. Uttarakhand, previously known as Uttaranchal, became the 27th state of the Republic of India in 2000. It is known for its Hindu pilgrimage, which gives it the name "Land of Gods". Uttarakhand is a heaven on earth with its natural beauty and peaceful environment. But sadly, this beautiful state is not living up to its full potential because of a lack of infrastructure and technology. For this state to reach up to its full capabilities, it needs investments from India and other nations across the globe.
What Uttarakhand has to offer?
Uttarakhand is a popular tourist destination among Indians and people around the world. It has some gorgeous views in places like Chamba, Tehri, Rishikesh, Dehradun, and Mussoorie, etc. Its beautiful lakes, valleys and natural habitats make this place more popular. It has a lot to offer to its tourists while making sure that there is never a dull moment. Its connectivity with all major cities and good transport measures makes it easy to access. Uttarakhand is a holiday treat with its variety of activities offered to its tourists such as: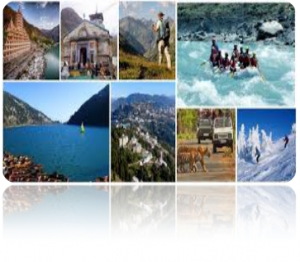 • It has always been a tourist attraction among people of India, thus acting as a potential of generating income through tourism with its beautiful views.
• To accommodate all the tourists visiting, hotels, guest houses are built to provide the utmost comfort. All the necessities are provided in respect of food and basic amenities.
• It has some majestic destinations such as Kedarnath Temple, Rishikesh, Lakshman Jhula, Mahasu Devta Temple at Hanol, which attracts a lot of devotees and travelers from across the globe.
• Uttarakhand is also known for its Yoga retreats and camps. India is the founder of this worldwide loved fitness regime. Many scholars and practitioners come to Uttarakhand to practice Yoga in its serene environment and to learn from the experts. There are many institutes dedicated to the promotion of this art.
• Uttarakhand is also the house of many adventurous sports and attracts many adventure seekers. Visitors can enjoy sports like paragliding, trekking, mountain climbing, river rafting, and bungee jumping, etc. There are many camps and travel guides that offer wholesome packages for adventure lovers.
• The beautiful hills, lush green forests and calm nature should be enough reason for people to visit Uttarakhand for a break from their chaotic lives. There are many relaxing locations that offer to calm the running minds of its visitors with its hypnotic beauty. Often tourists travel for the purpose of receiving medical treatment for improving their health and wellness.
Uttarakhand – An Investment Opportunity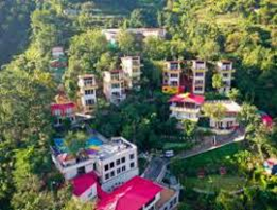 Uttarakhand is a prime location for inviting investors for the development of the state and for good returns. It is an ideal option for new investors with low-cost setup and high returns. Support from the central government makes it an ideal location for new investors with its wide range of business opportunities. Some of the facilities provided by the government to attract potential investors are as follow:
• Uttarakhand has shown a lot of potential in developing as a tourist destination and will keep on progressing for a lot of years to come. It is a prime location for investing in travel and tourism. Foreign tourist arrival into the country is shown to increase in the coming years by a report from investindia.gov.in.
• Uttarakhand is well connected with all the major cities via rail, roads, and flights. So, it is easy to access and it also keeps the demand and supply chain running smoothly.
• It has all the facilities to accommodate the setting up of new businesses in terms of land and resources. Uttarakhand has an abundant supply of natural resources.
• It also has an abundant power supply with its hydropower plant that can produce up to 18000 megawatts of power supply, whereas Uttarakhand only has use of 3600 megawatts. The power supply in Uttarakhand is 70% of natural promoting sustainable development.
• The central government provides special incentives to new investors to provide business opportunities to potential investors. The cost of setting up projects in Uttarakhand is very low as compared to other states and gives a higher yield.
• The state offers a wide range of benefits in terms of interest incentives, financial assistance, subsidies, and concessions. Relaxed tax policies and ease in doing business make investors more eager to set up the business.
Opportunity for Investors
The government has plans to develop a wellness resort in Madan Negi and resorts in Uttarakhand. It will be a great opportunity for investors to invest in Uttarakhand tourism to yield great profits.
Madan Negi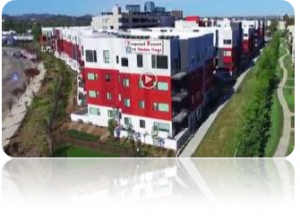 This project was proposed by the government to establish a wellness resort at Madan Negi in order to provide a therapeutic experience to its visitors with its advanced range of treatments and high-class amenities. It will be a blend of tradition and modernization with skills and technology. It will house ayurvedic experts, yoga instructors, and trained professionals to provide luxury treatment to its guests.
This resort will be able to accommodate a large number of guests with hundreds of rooms and suites and provide facilities like swimming pools, gym, spa, and Jacuzzi, etc. to its guests.
This project has an expected budget of 100 crores and will cover 6.22 acres of land. The estimated construction time is 36 months. This project will be completed in 3 phases to ease the construction process with the composition of a 40-60 ratio of equity to debt.
Hotel Projects
The plan is to create a destination for the full package of entertainment for the tourists in Uttarakhand so they don't have to wander far for different things. All the facilities to be provided under one roof, be it food or entertainment. Uttarakhand lacks luxury hotels for the VIP guests; these high-end hotels will generate higher income to contribute to the GDP of the state and to provide a livelihood to the people of Uttarakhand.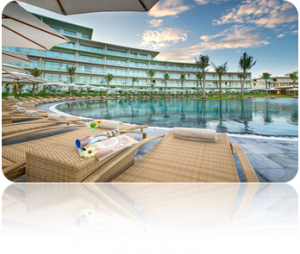 • These projects will provide facilities like travel desks to guide the tourists.
• Business centres for business magnets to carry out meetings and conferences.
• Cottages for long term guests and those who value their privacy.
• Ayurvedic centres, kids' arena, and playgrounds.
• Lounge bars, restaurants, clubs for full entertainment.
• Gyms, swimming pools, Jacuzzi and spa for relaxation.
These projects will have great impact on the economic conditions of the state by providing a great source of income and livelihood to the people of Uttarakhand. Further, it will help in creating job prospects, raise living standards of the lower-income group and ultimately, bring development to the region. It will add to the GDP of the state and prove to be a great investment opportunity for investors around the world.