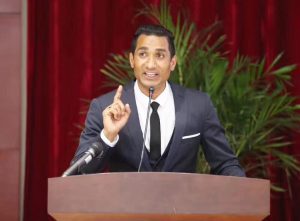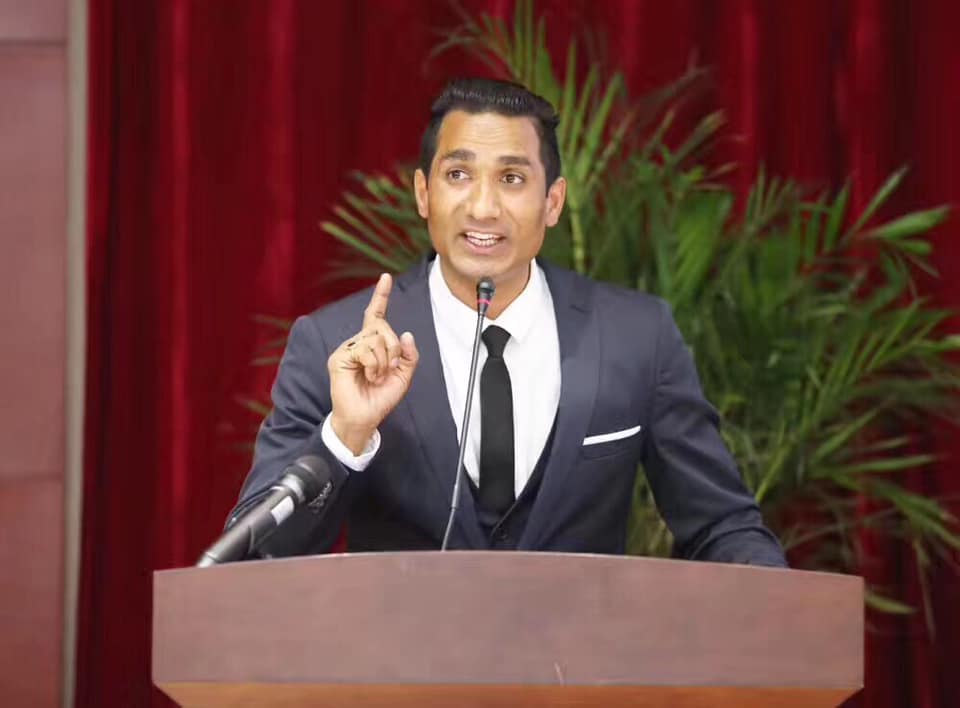 Dev (Chinese Name – 德福) is a popular Indian Entrepreneur in China and hotelier who owns a chain of Indian restaurants in China. He is the founder and Brand Ambassador of the Redfort Group and the Founder of Amber Palace Indian Restaurant.
Dev started the Redfort and Amber Palace Indian Cultural Themed restaurant in Xi'an, China in September 2013 to provide a superior dining experience combined with the authentic taste of the Indian culture. This is the first Indian-themed cultural restaurant that is raved about in various media channels in the likes of Discovery Channel, CCTV 2, CCTV 4, Shaaxi TV, Travel Channe l, and many more.
His restaurants aren't just famous for its mouth-watering, authentic Indian food but are also known for delivering the wholesome Indian experience. Right from the carefully decorated Indian theme of the hotel interiors to the Bollywood dancers grooving to the Indian songs, the restaurants make one feel like they have stepped into India!
Dev Raturi has been featured and interviewed in over 150 media channels of China and India, including the Global Times, The Economic Times, Xi'an Daily, CNWest and IFENG.com, among many others for his arduous passion and his never-back-down attitude. He was named the "Successful Indians in China" by indiansinchina.com in 2018.  Recently Dev was also honoured as Successful NRI Entrepreneur by the Chief Minister of Uttarakhand, Shri Trivendra Singh Rawat.
Apart from his successful life as an entrepreneur, he has acted in several solid roles in Chinese films and television series. Dev is also the Overseas Operations Head at Vesahe Film Solutions.
Here's the inspiring journey of Dev Raturi.
<! ========= Cool Timeline Free 2.0.6 =========>
Dev's Journey
1976
Childhood
Dev Raturi was born in 1976 in Kemriya-saur, a small village in Tehri Garhwal, Uttarakhand as a son of a farmer. He has 5 siblings and his parents struggled to provide enough food for their children.
1993
Adolescence
After he graduated 10th standard, he went to work in New Delhi. He did many odd jobs to make ends meet and have two square meals every day.
1998
Love for Cinema
After watching several films of Bruce Lee in Delhi, he was inspired to enter the world of cinema. He ran away from Delhi to Mumbai in 1998 to get a chance to act but couldn't and went back to Delhi.
2005
Moving to China
In 2005, he moved to China to work as a waiter in an Indian restaurant. He worked for 2 years in Shenzhen. His first salary was 1650 Yuan.
2007
Becoming a Restaurant Manager
in just two years of moving to China, he learnt the Chinese language and became the Restaurant Manager of a German restaurant in Beijing.
2010
Climbing the Ladder Fast
In just five years, he progressed to the roles of Area Director, Area Manager, and CEO and started earning more than 30,000 Yuan.
2011
Getting Married
He returned back to India in 2011 for the first time after he came to China and married Anjali from Rishikesh.
2013
Opening of his first restaurant – Redfort
With the help of his friends and acquaintances made in China, he opened his first Indian restaurant called Redfort in Xi'an dedicated to promoting Indian culture (festivals i.e Diwali, Holi, etc.), including Bollywood dance, yoga, handicrafts and Indian attire.
2015
Opening of Subsequent Restaurants
By 2015, Dev founded the 'Royal Redfort Group' and opened two more restaurants of in Beijing and Hangzhou to exhibit the beauty of Indian culture.
2016
Release of His First Movie
Dev pursued his long-term dream of acting in a movie and got a small negative role in a Chinese film, Special Swat in 2016.
2018
Founded the Amber Palace Indian Restaurant
In 2018, he founded the Amber Palace and established four more restaurants in Xi'an, Baoji, Changchun, and Hangzhou.
2018
Becoming the Silk Road Ambassador
As a part of the "One Belt and One Road" plan, he was made the 'Silk Road Ambassador' in 2018 by the Silk Road Chamber of International Commerce (SRCIC).
2019
Popular Movie Star
By 2019, he has acted in prominent roles in various movies in Hollywood film, The Ark, as an astronaut. Chinese films such as Street Rebirth, as a gangster, Sword Front Warrior as a special force, and The Trapped as a Doctor. He has also acted in the Chinese television series – the Republic of China Agent as a Detective and Big Harbour as Chief of Police.