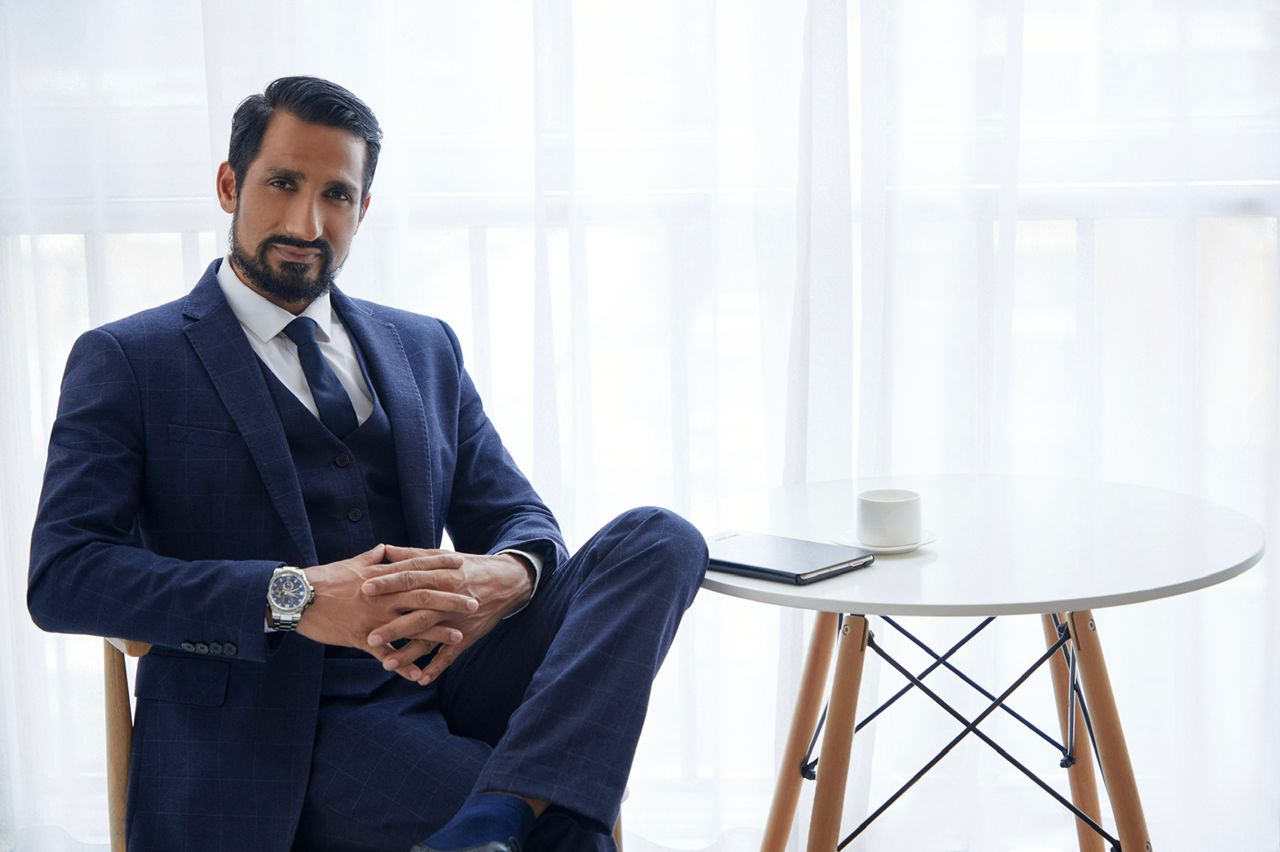 About founder
Dev Raturi 德福 is an Entrepreneur & Actor based in Xian,China hailing from Tehri region of Uttarakhand state in India. Dev Raturi is Founder of "UHM" Uttarakhand Hotel Management Company in Shaanxi province China, which has chain of Indian cultural theme restaurants called Amber Palace Indian Cultural Restaurant and other upcoming hospitality and cultural projects
About Concepts
Amber Palace Indian Cultural Restaurant – Amber team creating bridges and exchange platforms for the rich and diversified culture and tradition of both ancient countries and immersed in age-old "Amber" wisdom of Body, Mind and Spirit. Amber Palace is poised to develop China's premier brands of restaurants that specialize in targeting all segments of the market, while showcasing the evolution of Indian cuisine and putting Indian food on the Chinese palate . At Amber Palace we celebrate all major Indian festivals such as Diwali, Holi, Janmastmi, International Yoga day, culinary competition and Saari Photography competition etc. These competitions are conducted to raise welfare funds like charity cricket matches to help the poor and the needy. With his Raturi foundation, Mr, Raturi is trying to build a change in society that requires courage and great determination. He is up for whatever difficulties come his way to make this world a better place for everyone.
We have been highlighted by more than 150 top-notch media houses in China such as CCTV 4, CCTV 2, Beijing tv , Mango tv, Xian TV, Shaanxi TV, Voice of Shaanxi , Xinhua News, Sichuan TV, History channel , Discovery channel, Global times, China Daily , CGTN, people's Daily, Reason I live here, Metropolitan news & many more ..
Upcoming project
Opening biggest Indian pavilion in xixian Shaanxi province which include first it's kind of Museum themed restaurant, Indian style Homestay, Indian yoga school, Ayurveda Spa, Indian handicrafts & Gift Shop, Indian themed Bar & Street food etc Apart from a successful businessman in China, Dev also have acted in many Chinese movies & TV Series . Dev has a strong desire to bring about positive change in the society by contributing through various channels including charity and social upliftment platforms. He has been involved in various cultural exchange activities in China to enhance relationship between two greatest civilization. Due to his contributions in Cultural exchanges Local Chinese media often calls him "Silk Road Ambassador" & Modern messenger from India.
<! ========= Cool Timeline Free 2.4.4 =========>
Dev's Journey
1976
Childhood
Dev Raturi was born in 1976 in Kemriya-saur, a small village in Tehri Garhwal, Uttarakhand as a son of a farmer. He has 5 siblings and his parents struggled to provide enough food for their children.
1993
Adolescence
After he graduated 10th standard, he went to work in New Delhi. He did many odd jobs to make ends meet and have two square meals every day.
1998
Love for Cinema
After watching several films of Bruce Lee in Delhi, he was inspired to enter the world of cinema. He ran away from Delhi to Mumbai in 1998 to get a chance to act but couldn't and went back to Delhi.
2005
Moving to China
In 2005, he moved to China to work as a waiter in an Indian restaurant. He worked for 2 years in Shenzhen. His first salary was 1650 Yuan.
2007
Becoming a Restaurant Manager
in just two years of moving to China, he learnt the Chinese language and became the Restaurant Manager of a German restaurant in Beijing.
2010
Climbing the Ladder Fast
In just five years, he progressed to the roles of General Manager, Area Manager, and CEO and started earning more than 30,000 Yuan.
2011
Getting Married
He returned back to India in 2011 for the first time after he came to China and married Anjali from Rishikesh.
2013
Opening of Subsequent Restaurants
By 2013, Dev founded the 'AMBER PALACE' and opened 8 more restaurants of in Beijing and Xi'an to exhibit the beauty of Indian culture.
2013
Opening of his first restaurant – Redfort
With the help of his friends and acquaintances made in China, he opened his first Indian restaurant called Redfort in Xi'an dedicated to promoting Indian culture (festivals i.e Diwali, Holi, etc.), including Bollywood dance, yoga, handicrafts and Indian attire, which is now upgraded to Amber Palace.
2016
Release of His First Movie
Dev pursued his long-term dream of acting in a movie and got a small negative role in a Chinese film, Special Swat in 2016.
2018
Becoming the Silk Road Ambassador
As a part of the "One Belt and One Road" plan, he was made the 'Silk Road Ambassador' in 2018 by the Silk Road Chamber of International Commerce (SRCIC).
2019
Popular Movie Star
By 2019, he has acted in prominent roles in various movies in Hollywood film, The Ark, as an astronaut. Chinese films such as Street Rebirth, as a gangster, and The Trapped as a Doctor. He has also acted in the Chinese television series – the Republic of China Agent as a Detective , Big Harbour as Chief of Police. Overseas operation as Immigration director,, Checkmates as Master Chef, Gauangdong line 13 as Indian businessman & Mercenaries as Gangster recently he played a Key role in Super Chinese tv drama AFANDADA as business tycoon.
Recent News:
1. CGTN –
From waiter in India to film star in China: The inspiring journey of Dev Raturi
2. CGTN –
Coronavirus Pandemic: Indian expat in Xi'an talks about life under lockdown
3. CEO Insights India —
Dev Raturi : A Multi-Talented Restauranteur & Ambassador Of Indian Culture In China
4. The Hindu –
An Indian's tale of Xian's lockdown makes headlines in China
5. Hindustan Times –
Dev Raturi: 44-year-old from Uttarakhand is a film star in China
6. Global Times –
Indian actor in China shares his experience as the country's film industry resumes
7. Global Times –
Chinese-style romance: Beijing 2022 kicks off on 'lichun,' together for a shared 'warm, hopeful' future
8. Global Times –
Indian businessman living in Xi'an puts faith in China during virus crisis
9. Global Times –
Indians in China say life was peaceful in China until India's ban of WeChat
10. MyDramaList –
11. China India Dialogue –
[Indians in China] Xi'an: Land of Opportunities
Awards & Recognition:
Top 10 Indian Business Leaders in China by CEO Insight Magazine
• Top 100 outstanding Entrepreneurs in Shaanxi in 2015 -2016 by western style magazine
• Top 50 successful Entrepreneurs in Uttarakhand by HillMail Magazine
• selected as 'Leader of the Year – World's Best Emerging Leaders'  in the Food Chain sector by WCRC LEADERS ASIA
• Deputy Director of Foreign Affairs Committee of Xi'an Baoji chamber of commerce
• Best 10 foreigner Friends in Xian
• Story published in 7th Standard syllabus of English text book in Xian,China
• Person of the year Award and Best Reversal Award – Dev Raturi as Salim for TV drama "My roommate is detective
• Vice President of Xi'an Hotel & Catering Association
• International Dietetic Consultant " (Awarded by the Chinese Dietetic Culture Research Association)
Indian Entrepreneur Dev Raturi in China. What's the secret behind his successful restaurant chain?
This Indian guy came to China with nothing but becoming a millionaire [The reason why I live here]